Digitalizing Europe's railways: what's in for passengers and freight?
This is the title of the conference organized by the Brenner Railway Action Group and held on November 17th 2022 at the European Committee of the Regions in Brussels.
Rail travel has always been a reliable mode of transportation. It is considered a very sustainable and future-oriented mode of transport both for passengers and freight. The ongoing discussion over how to make the railways in Europe futureproof and to fulfill the ambitious goals of the European Green Deal to push forward its goal of digitalization is absolutely required.
Our CEO Lorenzo Modena had the honor to moderate the panel by the title "Passenger Transport – how to enhance the passenger experience through digitalization?", which involved the following panelists:
Herbert Dorfmann, Member of the European Parliament 

Bianca Jitea, Policy Officer at DG CONNECT

Katharina Dekeyser, Policy Coordinator at ALLRAIL 

Alvaro Ungurean, Commercial Manager CEE at Omio

Erwin Hinteregger, CEO at IDM Südtirol

Paolo Borchia, Member of the European Parliament
"What is your favorite means of transport?" is one of the most frequent questions asked by industry professionals meeting at various conferences, events and congresses.
Many answer "my car, the train, the taxi, my bike". More and more, however, especially within the young demographic, the reply is: "My smartphone". Why is this occurring?
Mainly for two reasons. The smartphone has the huge advantage of encompassing all means of transport and providing both information as well as access.
In fact, at OpenMove we always say that people travel twice: the first time when they plan a trip and the second time when they actually make it. And the first trip is as important as the second one: Contrasting various means of travel we acknowledge that traveling by car is simple. You know where your car is, how to operate it and where you are going. Public transport is not quite that simple. As with car travel, first you have to plan the trip, then find the ticket office, find a way to reach the station, validate the ticket, change means of transport… It's a bit painful in comparison. Given these challenges we definitely have to work on improving the customer experience!
In the last decade we have become accustomed to looking for goods and services in the digital world – and the smartphone is undoubtedly the symbol of digitalization – but there is still a lot of work to do when it comes to mobility.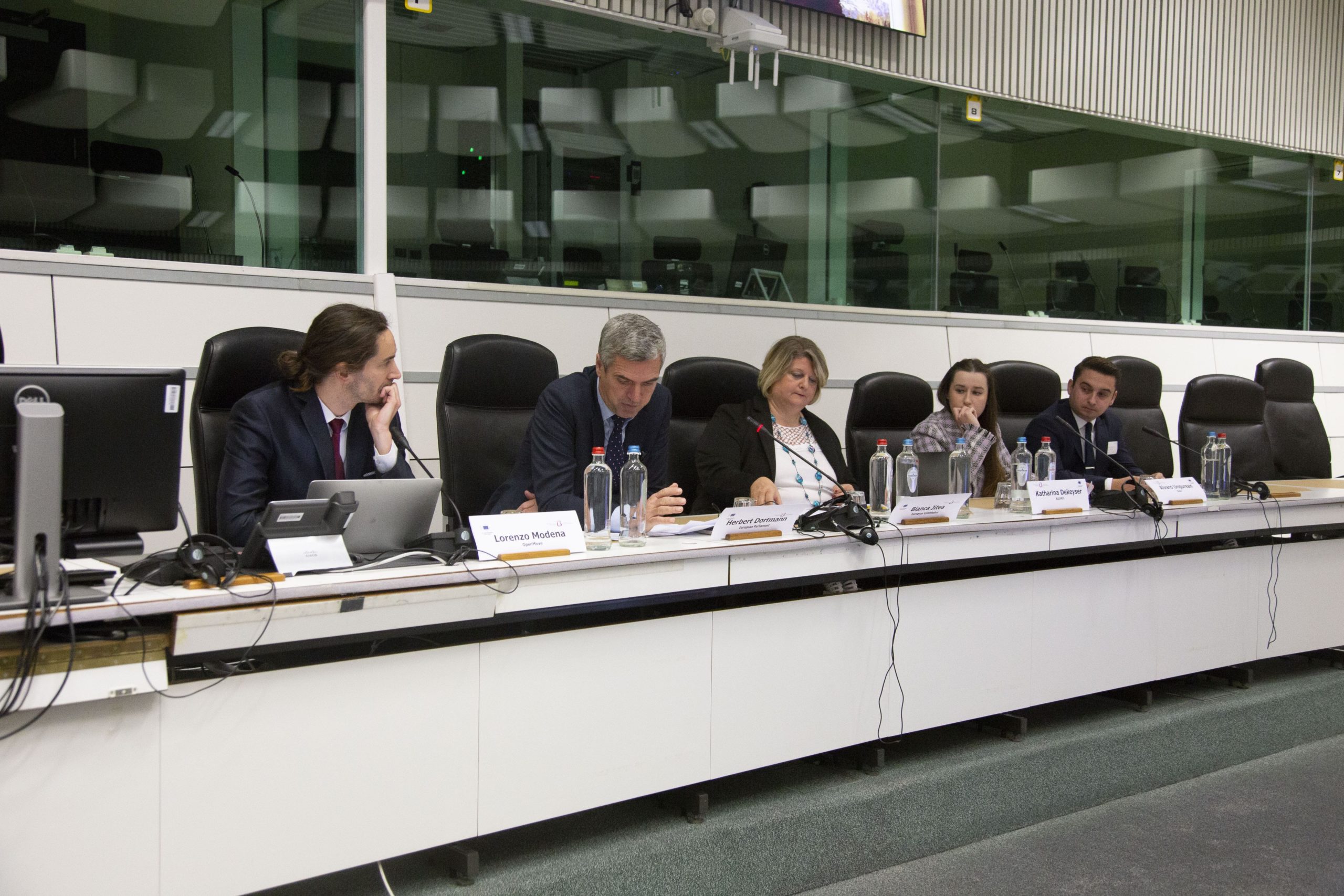 Photo Credit: Delmi Alvarez
And until teleportation is invented, mobility will remain anchored in the physical world.
Digitalization, however, represents a small percentage of money spent on existing services and infrastructures. In fact, it is recognized that very often large investments are often made in infrastructures, when it would have been sufficient to spend a fraction on digitalization which would have resulted in a multiplicative effect and benefit!
The train is an extraordinary means of transport, with unique advantages: it is the absolute winner in terms of capacity, speed and environmental footprint, as explained by Pat Cox, European Coordinator for the ScanMed Corridor. But it has disadvantages as well: for instance, the train is not a door-to-door service and therefore persistently presents the problem of the first and last mile. How do we solve it?
The goal of digitalization in mobility must be using public transport and shared transport with the relative ease of turning one's own car keys. The smartphone, if you think about that, is the universal key!
Lorenzo Modena recalls how his father was a train driver. In his time, the challenges were different, for example the different voltage of the railway lines between Italy and Austria. Or the different railway track gauge. There has always been a need for harmonization and breaking down of physical barriers. Today the challenges are new, but the same must be done in the digital domain. As Daniel Alfreider said earlier before, digitalization helps in overcoming existing borders.
The train has great potential, it is not only a means of transport of the past but of the future, which has seen in recent decades a significant growth and if forecasted to continue to grow well into the future. The rail sector in Europe is seeing its largest technology leap in history.
Many topics have been discussed by the panelists and a summary can be found hereafter.
The ridership is rediscovering the

pleasure of traveling by train

: fewer exotic air travel destinations and more destinations within our own beautiful Europe.

The focus on corridors to facilitate the

cross-border movement of passengers and freight

, which is crucial for boundary regions in particular, for instance across the Brennerway, as Thomas Baumgartner (Chamber of Commerce of Bolzano) mentioned. The Brenner Base Tunnel is going to play a pivotal role in this. Road and rail are complementary: Intelligent Transport Systems – as Pat Cox said – are an investment that is fundamental for streamlining capacity, harmonization and intermodality. The Brenner Corridor is an ideal testbed for demonstrating this to all Europe!

The

role of 5G

in the Future Rail Mobile Communication System, as highlighted by Bianca Jitea, to enable digital deliverables such as Automatic Train Operation and the European Rail Traffic Management System, in order to improve both safety and passenger experience.

The

importance of real-time data

and

data sharing norms

, for Connected and Automated Mobility, starting from location tracking, for increasing the efficiency of the railway system.

The

digitalization of traffic management

in order to improve the capacity of the existing infrastructure for both passengers and freight.

The strong

attention to customer experience

to offer services that keep up with the expectations of today's travelers and convince them to modal shift, as Alvaro Ungurean pointed out.

The

importance of effective intermodality

: the railway is the backbone of mobility, which in cities is complemented by public transport on buses or metro, for example, and by sharing or micro-mobility services which act as feeder services that enable a door-to-door mobility scenario. Lucy Tober (Policy Officer at COTER commission) highlighted the importance of Mobility as a Service: multiple transport modes that complement each other, with seamless journey planning and integrated ticketing and payment to make public transport more attractive.

The

Green Deal

and

Smart Mobility Strategy

targets: decarbonization goals involve mobility as well, and digitalization is fundamental for rail to become an environmentally friendly and sustainable transport mode.

Tourism plays a major role in choosing and promoting cleaner forms of transport, as Erwin Hinteregger said. And the digital channel is definitely helpful to improve

accessibility for tourists

, as it takes down a lot of barriers.
In conclusion, there are a number of challenges to address and a lot of work to be done, but Europe and its stakeholders definitely master all the ingredients to tackle these opportunities.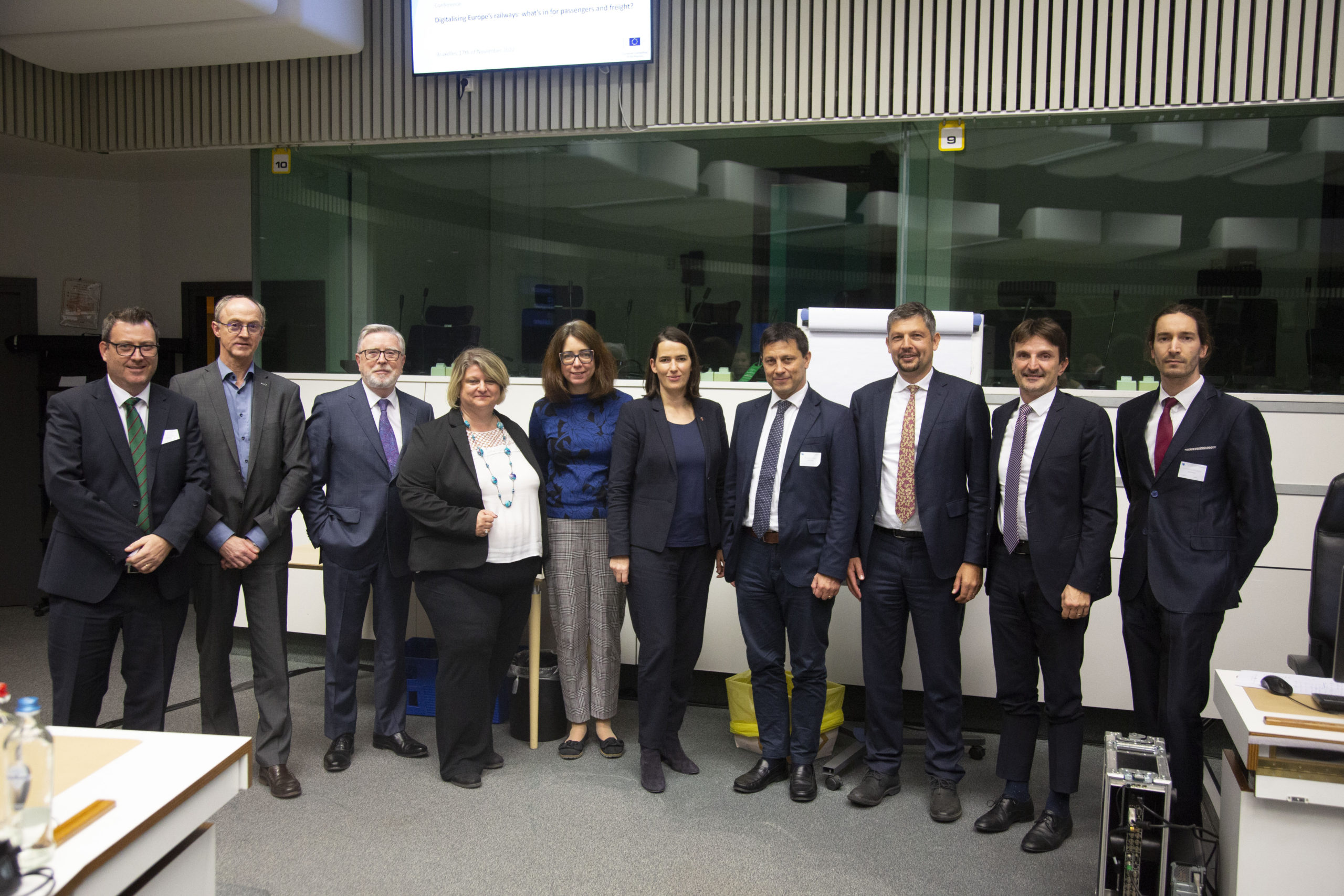 Photo Credit: Delmi Alvarez