How to use MaaS Veneto app

The MaaS Veneto app is the tool that allows you to find mobility information and conveniently purchase the integrated tickets of the MaaS project in the Veneto Region, just with your smartphone. This experimental phase features the possibility to travel in the Venice – Verona corridor and the municipal areas of Venice and Verona with the use of a single, intermodal ticket, enabling integrated access to local public transport and other public mobility services, for instance bus, train, navigation, bike sharing and People Mover.
More information about the project and the integrated travel tickets are available on this page.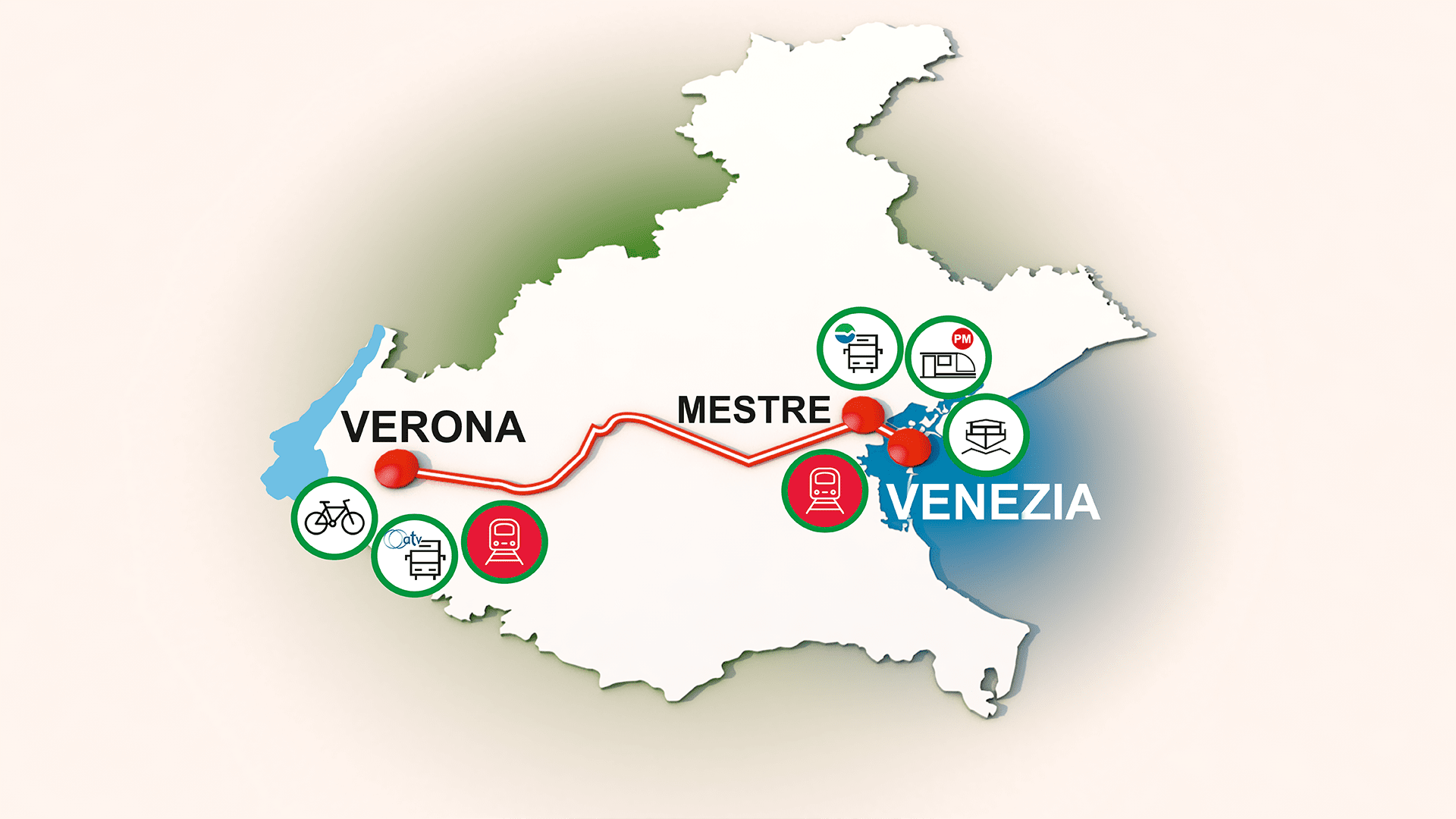 Download the MaaS Veneto app
Sign up easily with your email. Alternatively, sign in with Google, Apple or Facebook.
Link – just once – your credit card.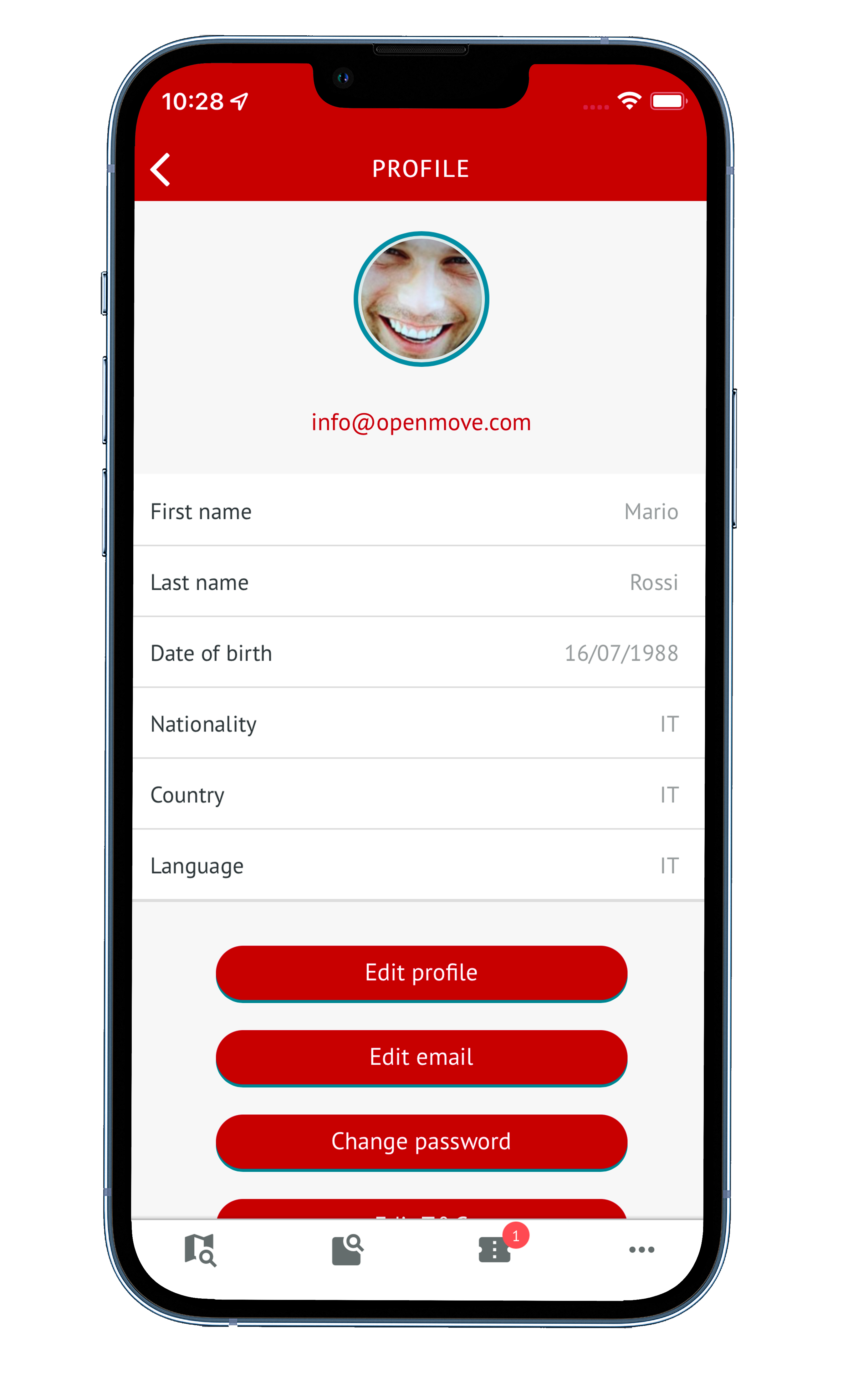 Buy the ticket from "Search tickets"
In the "Search tickets" section you can find available transport tickets.
Click on a ticket to access its detail page where you will find information on duration, validity and about the means of transport by which it is possible to travel.
Tap "Purchase" to buy a ticket; purchased tickets are stored in the "My tickets" section.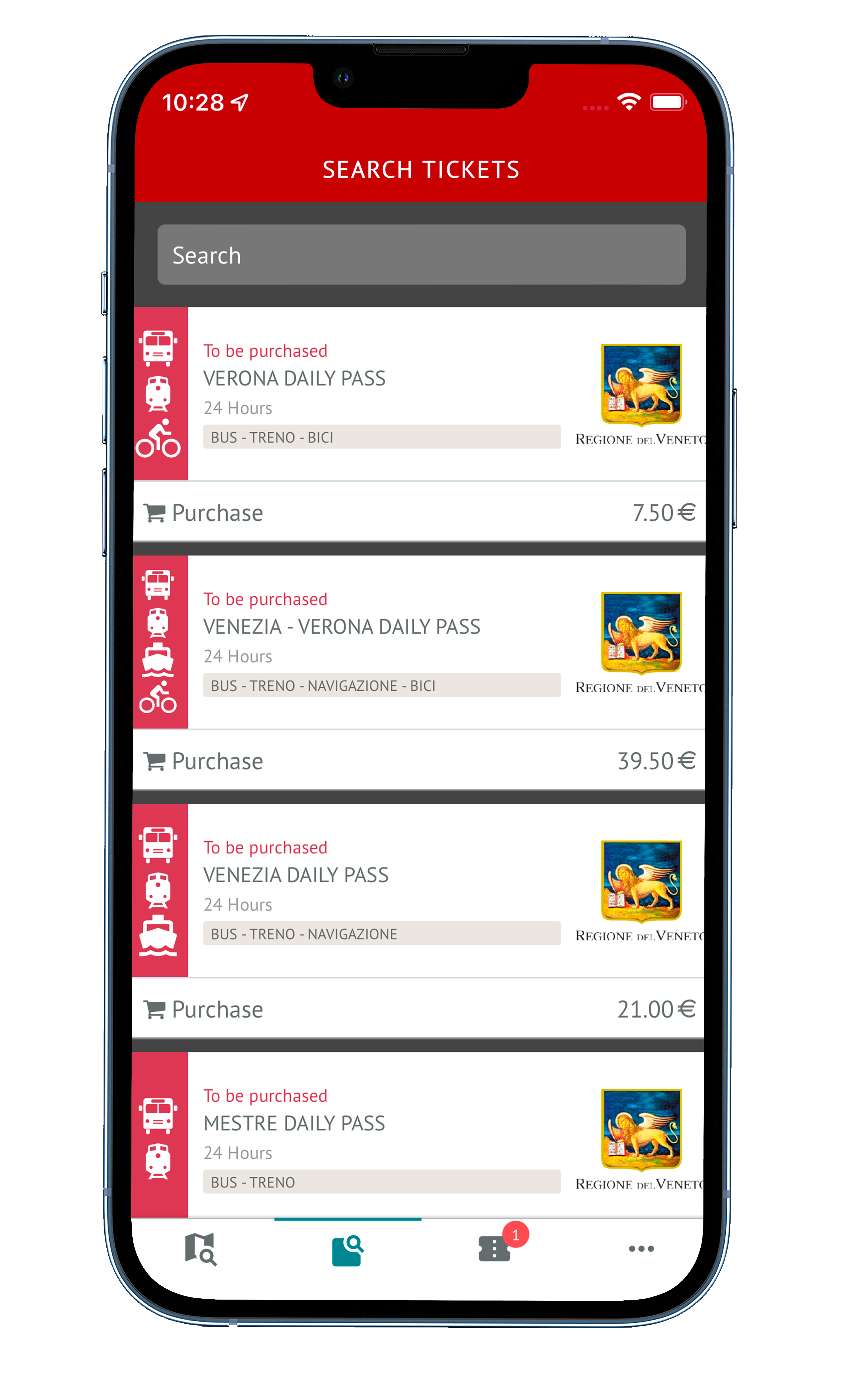 Buy the ticket from "Search trips"
In the "Search Trips" section it is possible to calculate an itinerary by entering origin and destination.
You'll see the available options for the selected date and time.
It's possible to buy with a single tap the best fare to perform the trip.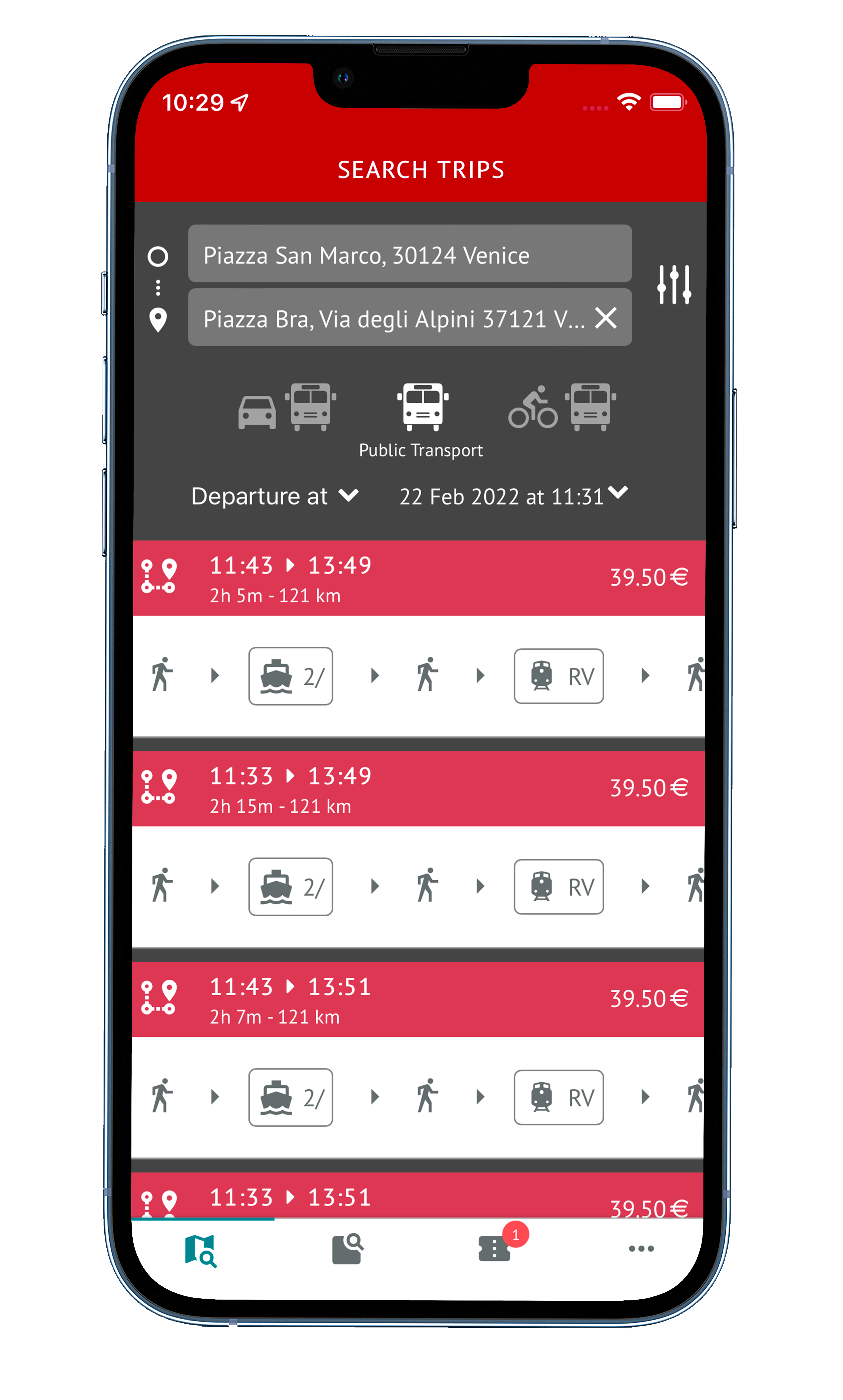 In the "My tickets" section, you may find "In use" and "Expired" tickets. Click on a ticket to access the detail page.
Purchased tickets need to be validated by tapping on "Validate" and then on "Manual validation".
Remember to validate the ticket when you board on every transport means.
Now your ticket is ready to be used: have a good trip with OpenMove!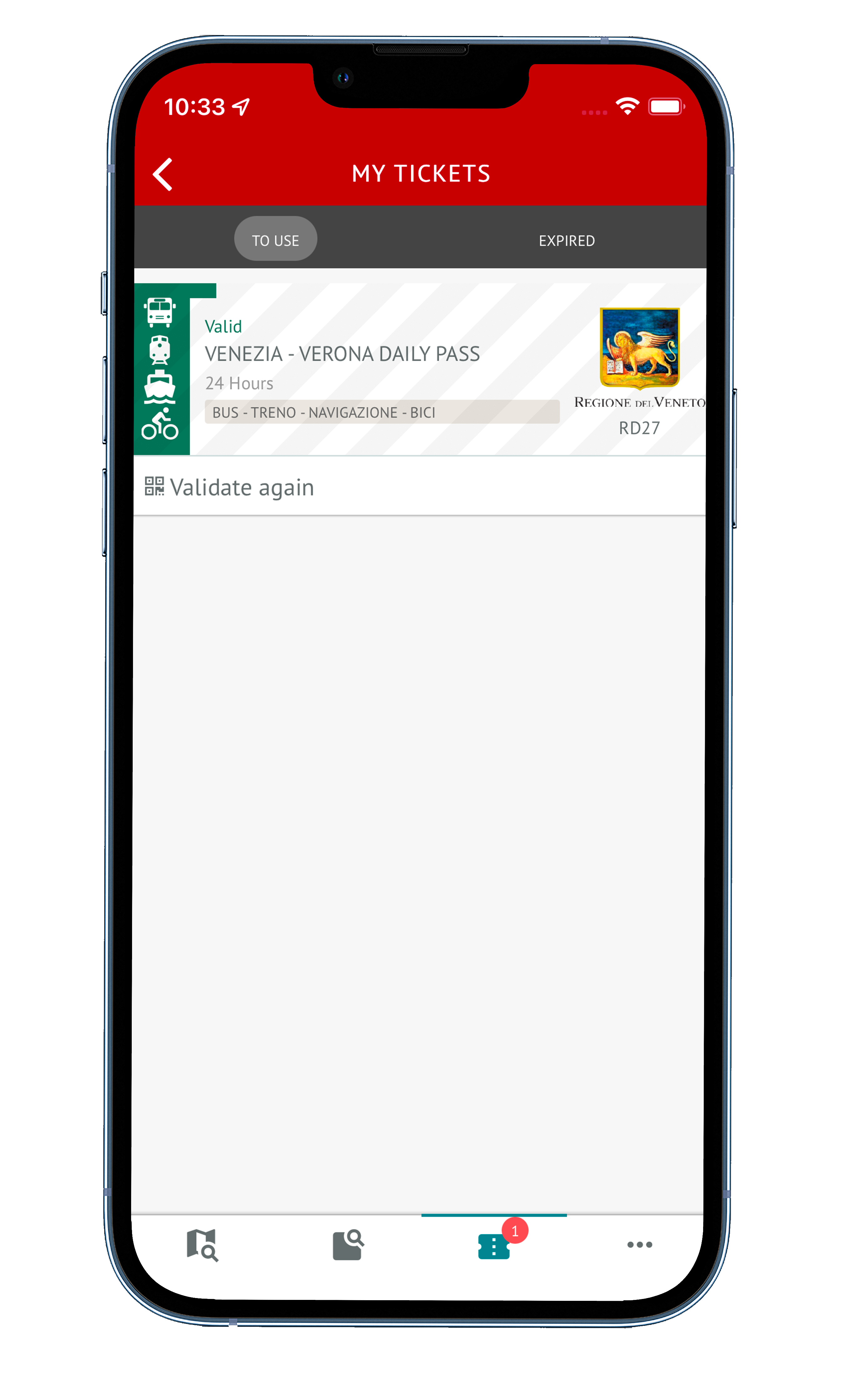 Frequently asked questions