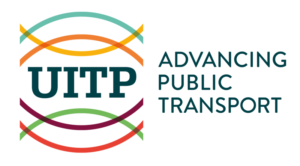 OpenMove has recently become a member of the International Association of Public Transport (UITP). 
By the slogan "Advancing Public Transport", UITP brings together public transport authorities, operators, policy makers, scientific institutes and the sector services and supply. For more than 135 years, UITP has worked worldwide with the objective of supporting public transport to keep enhancing quality of life and economic well-being worldwide.
OpenMove's decision to join UITP is part of the internationalization process that the company is following and that is currently driving the company's growth. As a member of UITP, OpenMove will have access to a series of reports and white papers and will contribute to the working groups established by UITP to enhance collaboration over a number of topics to help shape the public transport of the future, similar to what we have been doing when participating in the joint Smart Ticketing Alliance-UITP working group on Ticketing in Mobility-as-a-Service (read this blog post if you would like to find out more).
This increased know-how will allow OpenMove to better serve current and future customers by always proposing state-of-the art software solutions to meet its mission of making people free to move and help transport services to be more sustainable.
To know more about UITP you can visit their website: www.uitp.org