How to use your UNITN season ticket

Connect UNITN season ticket in OpenMove
Please click on the link you received via email to connect "UNITN FREE CIRCULATION" season ticket to OpenMove.
Note well: the link must be used to connect the season ticket the first time only. In order to log in you need to use the app instead (which is available on the App Store and the Play Store by searching for "OpenMove") or the webapp (available via browser at app.openmove.com).
By clicking on the link, you will reach a web page where:
if you already have an OpenMove account, please select "I HAVE AN OPENMOVE ACCOUNT" and sign in with your credentials in the next page;

if you do not have an OpenMove account, please select "USE GOOGLE OR FACEBOOK ACCOUNT" or "CREATE A NEW OPENMOVE ACCOUNT", complete and submit the registration in the following page.
Note well: you may connect the UNITN free circulation ticket either to you personal email address (suggested choice) or to the UNITN email address. Please mind to type the email correctly, since it will be the username to log in to OpenMove.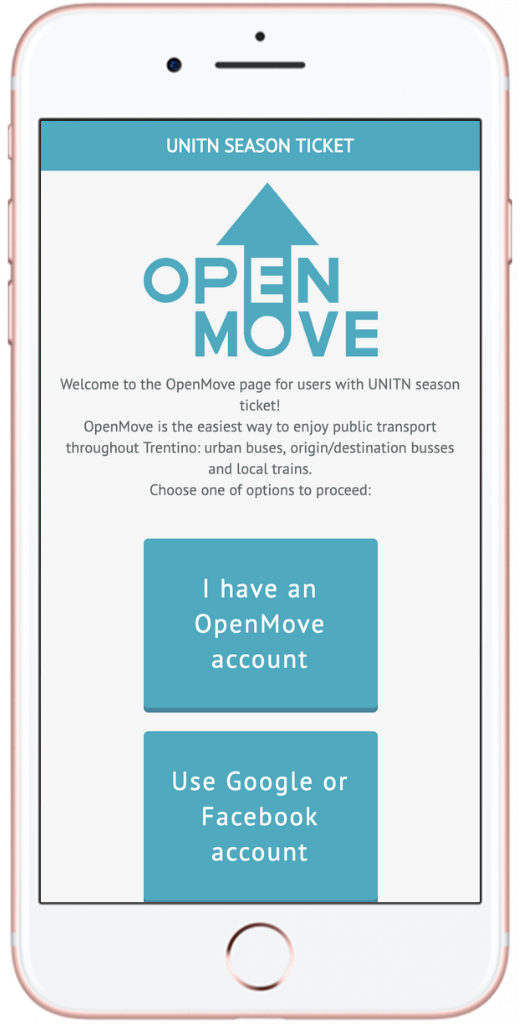 After login or signup, you will be logged in OpenMove webapp, which is identical to the app. In the section "PRIVILEGE CARDS" you will be able to find the UNITN season ticket connected to your OpenMove account:
if the season ticket is not valid yet, the indication "Valid from …" will appear, meaning that the ticket can not be used until the validity period starts;

if the season ticket is valid, the green string "Valid" will appear, meaning that the ticket can already be used to travel until the expiration date.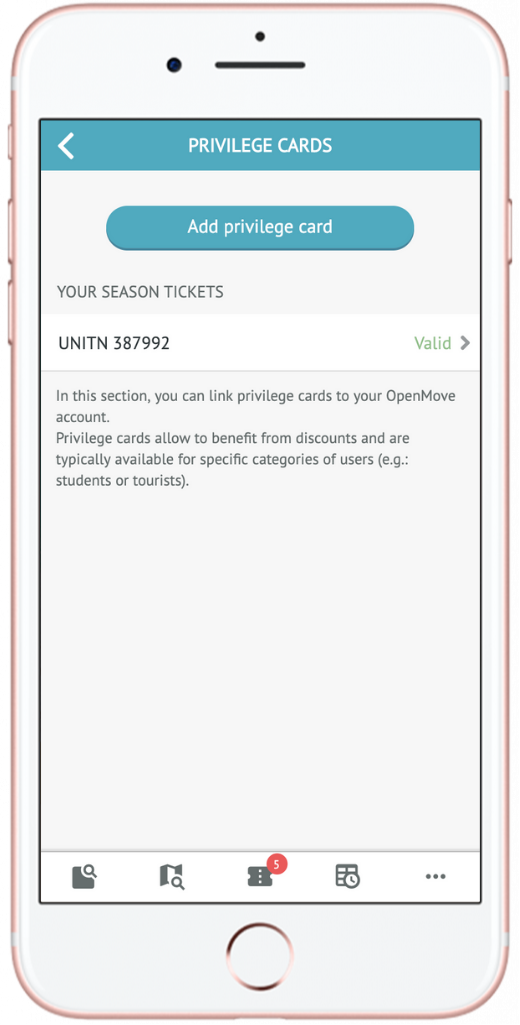 You can find the "UNITN FREE CIRCULATION" season ticket in the section "My tickets" of the OpenMove app once you log in. The ticket appears ONLY starting from the first day of validity of the ticket itself.
On the left part of the ticket, the official picture of user is embedded. In the bar below, the "Validate" button allows you to validate the season ticket every time you get on a bus or a train. Different methods of validation are available:
QR Code validation: frame with your smartphone camera the OpenMove QR Code sticker;

NFC validation: bring your NFC-compatible device close to the OpenMove NFC tag;

Code validation: type the alphanumeric code indicated on the OpenMove sticker.
In order to validate at border train stations, please use Code validation (TT3000 at Borghetto; TT3001 at Primolano).
Please remind that Internet connection is needed in order to validate a ticket.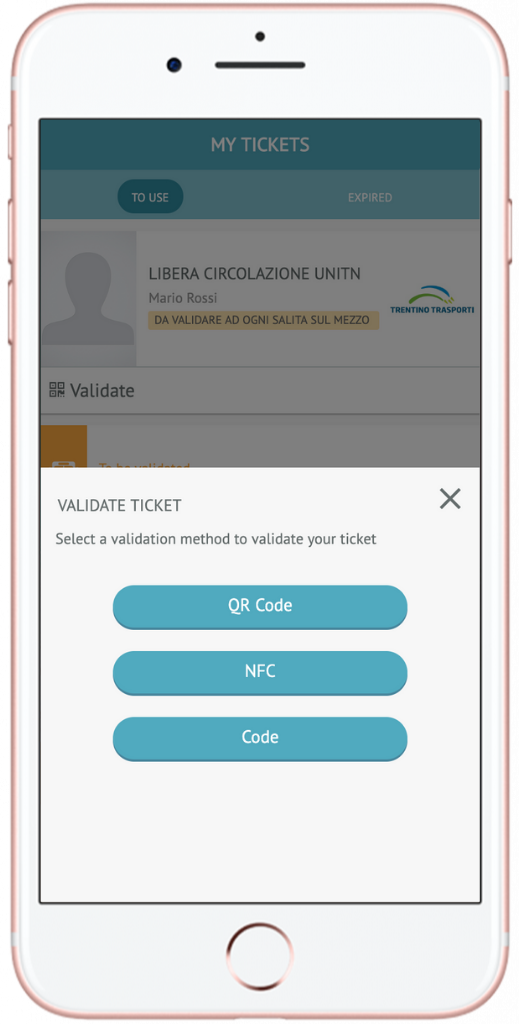 By clicking on the ticket you can access the detail page of the ticket itself. More info are available inside this page: the QR Code can be enlarged by clicking on it and must be shown to the tickets collectors to digitally prove the ticket validity. In the bottom of the details page you may find also the history of validations performed.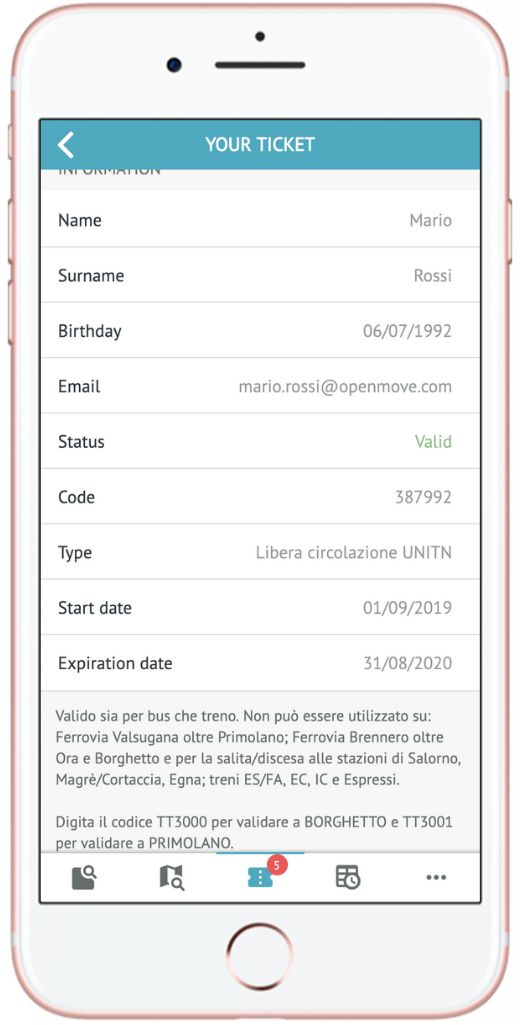 Frequently asked questions